Shiatsu therapy has been known to:
Reduce stress in your life
Alleviate aches and pains
Assist menstruation / ease menopausal symptoms
Calm mind, improve focus
Correct posture and realign the posture
Strengthen the body during pregnancy and childbirth
Help manage emotional difficulties such as depression, anxiety or addictions
Improve energy levels and quality of sleep
There are numerous styles of Shiatsu bodywork. Some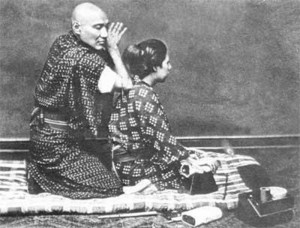 Shiatsu specialists use an Oriental style based on pressure points and bring an understanding of Traditional Chinese Medicine (TCM) to their treatments; others work in a way based more purely on Western anatomy, physiology and pathology.
I personally incorporate an eclectic mix of many styles from both Oriental and Western perspective. I work intuitively and use methods that I know to be effective.
Do feel free to read 'client's feedback' to see what others experienced.
Shiatsu, traditionally, is a floor-based therapy, using a futon and the ground for support. However, at most of my clinics, I work on a massage table. Do specify if you have a particular preference and I will book you into the correct clinic.
Auricular (Ear) Acupuncture is a powerful therapeutic technique which can  make a valuable contribution to patient rehabilitation and is a practical, useful & effective technique.
It's such a fabulous treatment to ease any pain in the body/mind.
Pregnancy Shiatsu  is amazing throughout your entire pregnancy aiding you through the various changes occurring within your body. I have assisted others all the way through their pregnancy. For a few, all the way to contractions. I'm very happy to assist you with your journey and process.
Facial Rejuvenation therapy is a mix of several ancient techniques, including Gua Sha, Facial Cupping and Facial Acupuncture (although is offered without needles if necessary).
Facial Acupuncture I believe, is a 'natural botox'. My clients speak for me but I see an instant result after one session and an incredible result after a course.
I am happy that it boosts the skin's natural ability to heal.
Gentle Organic Creams I have created a beautiful gentle organic cream range, including a body exfoliator, shampoo, pure rose water facial mist (other scents can be arranged) – see Vida Potions for more information.

Auricular Acupuncture, Gua Sha, Facial Cupping and Facial Acupuncture are given on a table and involve some gentle oils (specific to your needs). Please share when booking if you have any allergies.
If you have any further questions or would like to book an appointment, please contact me: Jan@Zenki.co.uk
NB. If you are not a fan of needles, there are other ways to work creating a similar effect.
shiatsu health gua sha chinese oriental facial detox cupping oils creams organic massage botox pregnant pregnancy beneficial support supportive sciatica trauma release pain relief ptsd effective healing complementary alternative medicine natural nature kind gentle exfoliator exfoliating detoxifying detoxification ancient techniques sports injuries emotional emotions physical bodymind mind mental health