How to Prepare Macrobiotic Meals
Macrobiotic diets are guided by changing seasons,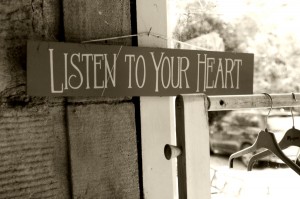 by climate. Yin and  Yang, cold and warm weather and, therefore, foods are used to establish  adaptability with seasons.
One of the macrobiotic principles is to live in harmony with nature. We aim to tread lightly across our planet during our lifetime, leaving the minimum disturbance. The biggest, daily part of this is in our food choices, where we focus on a plant-based diet, giving preference to foods that grow naturally and locally.
Do feel free to follow my blog for articles, updates & offers.
~~~~~~~~~~~~~~~~~~~~~~~~~~~~~~~~~~~~~~~~~~~~~~~~~~~~~~~~~~~~~~~~~~~~~~~~~
Easy Cucumber, Tomato and Avocado Salad

Ingredients: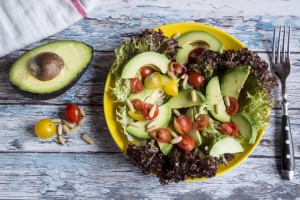 4 Kirby (or 2 Persian or other seedless cucumbers, sliced in 1/4" rounds)
2 beefsteak tomatoes (or 3 plum tomatoes, cut into wedges)
1 Haas Avocado (peeled, pitted and cubed)
1/2 small red onion (sliced very thin)
1 cup basil (or mint or cilantro leaves, or a combination of the three)
1-2 tablespoons extra virgin olive oil
2-3 teaspoons balsamic vinegar
Sea salt and freshly ground pepper to taste


How to make:
1. Place the sliced cucumber, tomato wedges, avocado, sliced onion, and herbs together in a stainless or glass bowl.
2. Drizzle with the olive oil and balsamic vinegar and season with the sea salt and several grindings of pepper.
3. Serve immediately, or lightly chilled.

 Nutritional aspect:

This cucumber, tomato, and avocado salad is a crunchy, juicy and creamy, cooling summer favorite. Cucumbers, tomatoes, avocado, mixed sweet herbs and red onion are bathed in a light balsamic vinaigrette. This recipe makes an exceptional summer side salad that is even better served on a bed of greens: spinach, romaine, arugula are all great options.

Cucumbers are very hydrating (over 95% water), cooling and anti-inflammatory; they contain abundant vitamins and minerals and are rich in silica, which is excellent for connective tissue and hair. Tomatoes are ultra-rich in vitamin C, beta-carotene, and lycopene, as well as numerous other antioxidants, all of which are excellent for cardiovascular health. The anti-inflammatory avocado is chock full of beneficial fats and a surprising array of carotenoids, including beta-carotene and lutein, as well as fiber, vitamin K, and B vitamins.

Basil is a potent antioxidant and is believed to have anti-cancer and anti-viral properties. Please make sure that you choose organic cucumbers, tomatoes, and herbs for this salad, as these are all on the dirty dozen list of heavily sprayed crops. Avocados and onions rank well on the clean 15, so while I always use organic produce, these are less critical.

Recipe from Jen Hoy ~~~~~~~~~~~~~~~~~~~~~~~~~~~~~~~~~~~~~~~~~~~~~~~~
Tips & Warnings
Begin a Yoga, Pilates, Chi Gung or Tai Chi practice
Consider meditation, macrobiotic eating as a lifestyle
You might begin a garden to harvest your seasonal fresh foods.
Adjust gradually to macrobiotic eating.
Consult a health care practitioner before changing diets.
References: Macrobiotic Cooking, Healing with Whole Foods by Paul Pitchford; The Five Transformations by Tom Monte and Sam McClellan, Jen Hoy