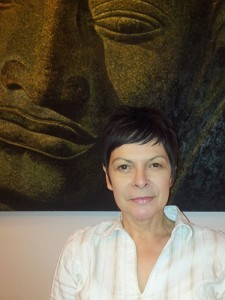 I strongly believe that Shiatsu finds you, you do not find Shiatsu.
My first initiation was a short weekend course;  'An Introduction to Shiatsu' at the end of which you were able to give your friends and family a reasonable treatment without much of an understanding for the structure and the 3,000 year history behind the wonders of Shiatsu and Bodywork.
The teacher had just returned from China after receiving an award. From the moment I put my hands on a body and started working, I could 'feel' and connect with what I was doing.
In 2005 I got paid redundancy – I was over the moon as I really wished to leave the industry to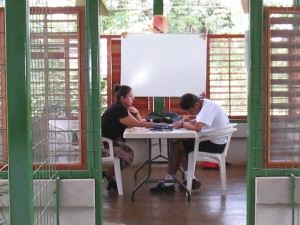 do something more worthwhile. I was drawn to work with physically and emotionally challenged children in Costa Rica. This work was fulfilling in so many ways.
After returning to the UK, I was on a high. I would no longer work in an industry that I considered to be shallow. I would no longer work for a company that took all the credit for my long hours.
Shiatsu entered my mind again. How worthwhile it was and how many incredible areas it could lead me to if I was fully qualified. My time was spent attending various open days to get a 'feel' for the schools and their principles.
The British School of Shiatsu-Do got my vote, most definitely and wholeheartedly from their kind attitudes, how the syllabus was constructed, the wonder of the school and the quality of practitioners' that left this place.
In September 2005 I returned to begin my training, my first teacher told me that Shiatsu is addictive and I laughed. They were right, I was hooked and today, I still adore it. It consumes me in the most amazing way. My clients mean so much to me – I am after all dealing with human lives, they deserve this respect.
The Shiatsu Society keep an eye on personal development and achievements after we have qualified. They make sure you do not fall in your standards by testing you and getting you to prove yourself on a regular basis.
So many of us have been through accidents in our lives. So many of us are dealing with incredible amounts of stress. I wish to assist you here, to create some calm among this crazy wonderful world we all live in.
Some of us have trauma locked in our bodies, in the tissues of self. It is my intention to tap into this and help others release from their bodies these incidents, these imbalances.
Jan Murphy (MRSS) (MTBCCP)
NB: All photography is copyrighted and taken myself and is credited to murphysfocusphotography